WELCOME
in our restaurants with the best of Tuscan and Italian cuisine, in a friendly and convivial atmosphere.

Andrea e Vieri Bista
TWO RESTAURANTS, ONE SOUL

In Via Pacinotti and in Historic Centre of Florence
After the opening of the historic Osteria delle Tre Panche in Via Pacinotti in Florence and the vibrant experience at the Chefs Club in New York  we decided to make our dream come true by opening our second restaurant in the historic center of Florence.
We have in fact recently inaugurated "Osteria delle Tre Panche in Centro Storico" in the halls and panoramic terrace of the Hotel Hermitage which dominates the roofs and monuments of the historic center of our city, Florence.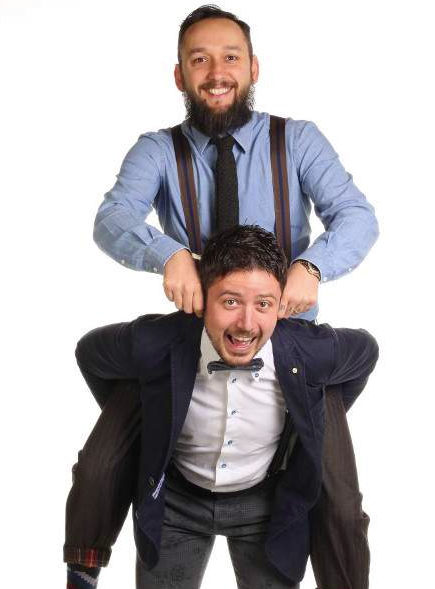 Elegant and informal, here you can breathe Florence and its history also thanks to the large windows that offer suggestive views over the roofs and the heart of the old city.
In the summer, the terrace on the 6th floor offers a breathtaking view of the Ponte Vecchio from the main rooftop and of Palazzo Vecchio from the secondary one.
Lo storico locale di Via Pacinotti,  dove è nata la nostra idea di ristorazione. Un ambiente caldo, familiare e rilassato dove è naturale scambiare due parole con i commensali vicini o soffermarsi per due battute con Andrea e Vieri Bista.  Da qui si esce spesso dopo aver conosciuto altre persone e, si ritorna per incontrare nuovi amici!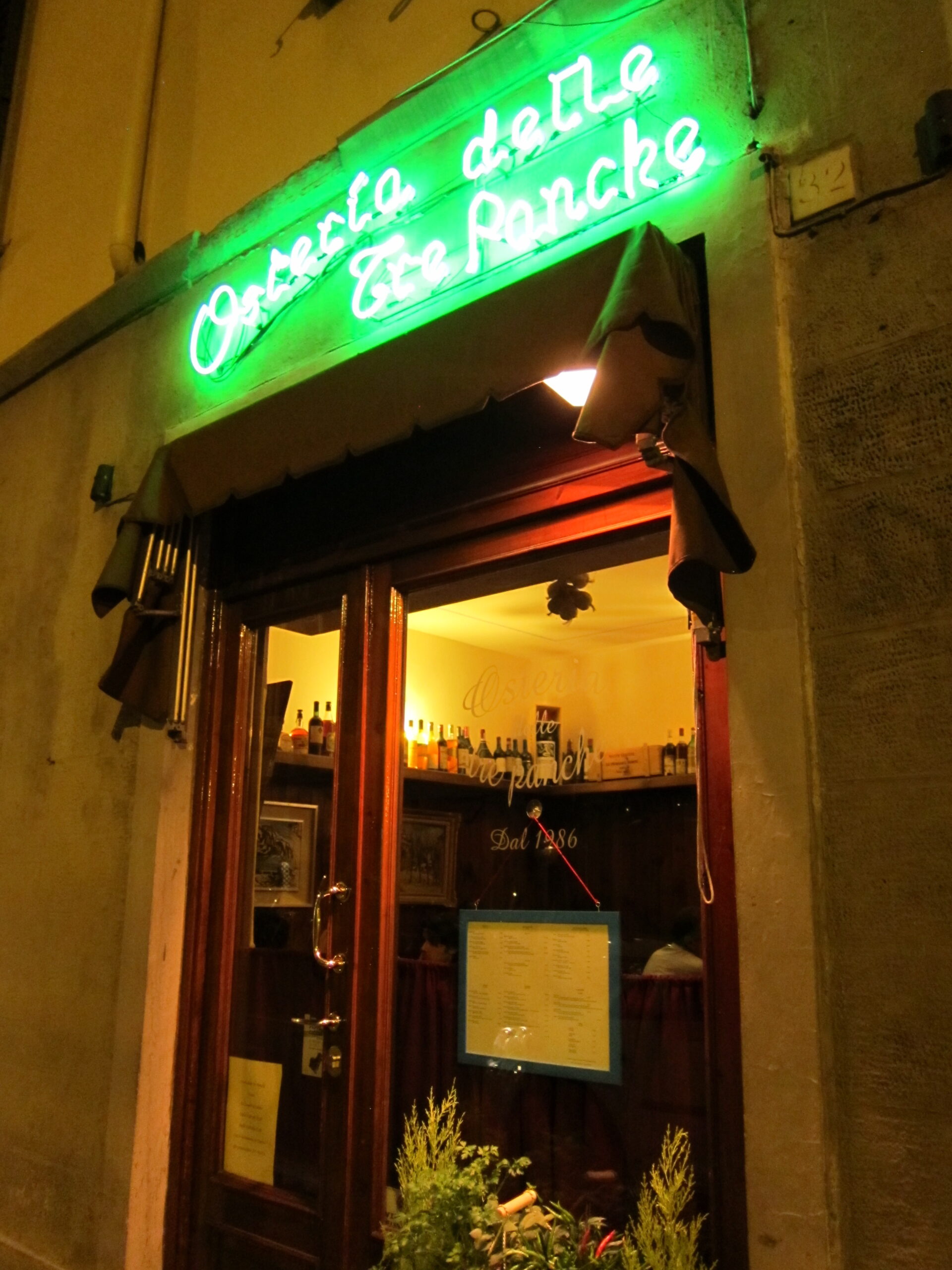 THE CUISINE
Osteria delle Tre Panche offers a menu mainly inspired by the territory with traditional meat dishes as well as many dishes based on the best Tuscan truffle. The cuisine is based on excellent raw materials, preferably from selected local producers to give you a taste experience to remember.
AT THE ROOF OF


HOTEL HERMITAGE

The restaurant is located in one of the most scenic and strategic hotels in the city, so we can also offer travelers to add a real taste experience to their trip to Tuscany.

The Hermitage Hotel is located in an ideal position and allows you to reach all the main points of interest in the city with a suggestive walk.

Discover Hotel Hermitage on:

https://www.hermitagehotel.com
THE TRUFFLE
The Italian national truffle is a delicious and rare ingredient with an intense aroma and full of personality. Here, at the Osteria delle Tre Panche, it is the undisputed king of the menu, a true rarity typical of some regions of Italy and always appreciated by the most demanding palates.
We offer it in Italian "black" and "white" qualities, according to seasonal availability as a condiment on first courses, or to accompany and enhance our selected beef meats.
ANDREA & VIERI BISTA
The story of a great friendship that was born at school, two personalities and two different characters; precise and meticulous Andrea, more imaginative and rebellious Vieri Bista.
Both have many professional experiences, even abroad and in prestigious Florentine restaurant locations. The realization of their dream was to bring "Le Tre Panche" above everything and everyone, over the rooftops of Florence.
BOOK A TABLE
HISTORICAL CENTRE
Roof Hotel Hermitage | Vicolo Marzio, 1 – Firenze
PH:  +39 348 4562480
VIA PACINOTTI
Via Antonio Pacinotti, 32R – Firenze
PH: +39 055 583724
All day opening 12am – 12pm
Historical Centre
Roof Hotel Hermitage | Vicolo Marzio, 1, 50122 Firenze

Via Pacinotti
Via Antonio Pacinotti, 32R – Firenze